All our professionals at Oasis Dental maintain the highestlevels of accreditation and pursue ongoing education to stay abreast of the latest trends in dentistry.

Soujanya Sudanagunta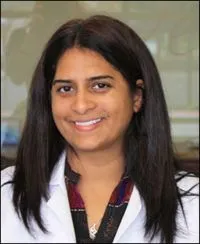 Dr. Sudanagunta received her dental degree from The University Of Southern California. She is committed to the pursuit of continued education and training, attending advanced dental courses each year Her commitment to staying abreast of the latest technology and techniques allows her to better provide exemplary cosmetic results. Dr.Sudanagunta is a member of numerous prestigious organizations.

Dr. Sudanagunta is a talented, gentle dentist with more than 16 years of experience creating attractive, youthful smiles for her patients. Dr. Sudanagunta's extensive experience performing a full range of cosmetic dentistry procedures allows her to properly advise her patients and deliver results that often exceed patient's ecpectations.

Dr. Sudanagunta believes that cosmetic dentistry is both an art and a science, and that the best dental outcomes are achieved through a creative combination of personalized service, dental expertise and modern technology. She personally consults with each patient to develop a unique treatment plan based on the patient's individual goals, facial features and dental and overall health. In addition, her office features reduced-radiation digital x-ray equipment and intraoral cameras to further increase patient safety and comfort.